Any party or celebration with a well-chosen theme becomes more vibrant and energized. In most cases, having a theme makes things so much easier to coordinate decorations, party favors, foods, and games when you have a theme which goes with your overall party design. 
However, deciding on a single theme for a party can be a very taxing process. If you're planning a party for baby shower, you may get easily distracted by a large number of party themes available for it.
Don't fret if you have trouble deciding for a theme. Because you're not, at all times, required to go all out. Simply making use of colors such as pastels, baby pinks, or shades of blue would still be considered as your theme. So, if you want something simple you may use your favorite color as the main decor. 
But if you have the time, effort, and money to go all out, here are some of the best picks in terms of baby shower themes that are sure to make an impression. 
Nautical Baby Shower 
It's time to embark on an epic sea adventure because this theme is nautical-inspired. Your guests are invited on a voyage past the horizon to meet your new baby boy. It can be as simple as the blue and white pattern you picked, or it can be as elaborate as a cutout that looks like a tiny sailor's suit. Either way, it'll be fabulously cute and set the accent for the day's activities. If you want to experiment of your nautical-inspired baby you may look for more tips here.
Take note of the following pointers to make this theme a success:
Use blue and white as your primary colors (pops of red would do to complete the look.)
Suggest your guests to leave some sweet notes for your baby on the registration table. You can go for a plain bottle with a message pasted on it, as a container to accommodate all notes.
As for tables and chairs, you can decorate them with sailor hats placed randomly and toss in some fishing net across them. 
For centerpiece suggestions, you can add on white flowers displayed in navy blue vases, This also adds up to the nautical vibe.
Arts And Crafts
This theme is quite uncommon however it doesn't mean the fun could be any less. Why not do arts and crafts to have a unique twist on your baby shower? It's a great time to exercise each other's creative juices while spending fun time together. And the winning advantage is, the end products could serve as a gift for your baby.
To make it work, in an arts and crafts baby shower, you may instruct everyone to get creative by hosting a session full of fabric paints and some baby clothes. Each participant will get to make their own design and craft a special gift for the new baby. If you want to make it extra fun, make it competitive. You can also prepare some prizes for the winners to make the contest a little more exciting. 
Baby Elephants 
The elephant trend for baby showers seems to be gaining popularity. These gentle giants seem to catch the hearts of many people, so who wouldn't want to have this theme? Baby elephants are a hit right now for most parents, especially if you create a jungle or forest theme around them. 
Here are some suggestions to add on your props:
Elephants are usually incorporated with peanuts, so you can accent the décor with peanuts.
If you could find elephant ears head pieces, that would be great for all the guests to wear. It's even a plus to take pictures with them on. 
Although you can choose any color to go with this theme, opting for gray and white will highlight your baby elephants' theme more. 
Breakfast Party 
This will have to depend on your guests' schedule though, but it's also a fun and unique way to hold a breakfast baby shower than hold it during lunch or dinner. You can organize everything during the weekend when family and friends all have a spare time in the early morning to share breakfast together. This one is easy to host, as breakfast foods can be quick to prepare. You may decorate your venue the day before, so you're all good the next morning. You can even host this party outdoor in the yard or patio. To make it more memorable, you may give out some keepsakes like cookies with a baby pacifier design. 
Woods and Forest
Traditional into the woods baby shower favors are a winning theme for any baby gender. It's even more sophisticated if you incorporate wooden cutlery and use wooden tables and chairs. The nature baby shower stands out among other baby shower ideas because of stylish decorations, including pine cones and a banner reading with your baby's gender.  
Mustache-filled Baby Shower 
You don't have to have a formal baby shower theme. Throw a mustache concept for a baby shower with a modern twist. It's full of puns. Your party decor will consist mainly of black mustaches; a bright, bold color will contrast nicely with that. Take note of these easy tricks:
Put some mustaches on the sticks within the arrangements and place them into blue vases and mason jars filled with white flowers. 
A mustache napkin ring is also a nice touch when tied around each place setting. 
To finish off the theme, purchase some silly mustache balloons to make the baby shower extra memorable.
Bohemian
Several free-spirited moms prefer boho-chic baby shower themes. If you're one of them, you can invite your family and friends to join you for an enjoyable day. Invitations might convey a laid-back atmosphere. Bouquets and stationeries with earthy details such as feathers, flowers, and arrows will convey the bohemian atmosphere at your baby shower. 
Many baby shower ideas are easy to pull off with a boho style. Try to take note of the following:
You may use flower crowns or dream catchers, as this will instantly transform your venue into the boho-vibe. Don't even worry about scattering feathers all around the place. There's plenty of tidying time for later. 
Use flower pots and garlands of eucalyptus to incorporate even more earthy elements.
Ideal color palettes include white, sage green, and a dusty rose, accented by muted reds and oranges. 
Floral
The elegant floral baby shower theme can be styled in diverse ways! A baby girl party, for example, may be styled with pastel pinks, blushes, and other bright colors. Consider making flower crowns or some other flowery or petal accessories instead of holding games. And if you're expecting a boy, a floral-theme is still suitable. Remember to use different kinds of flowers, that are gender-neutral, especially if the gender isn't revealed yet. To name a few, here are some flowers you can use for any gender:
Dahlia
Iris
Violets
Daisies
Tulips
Carnations
Chrysanthemums
Tea Party
Some baby showers can become a display of utmost elegance of tradition. Traditional high tea is one the most elegant options. Decorative ceramics, delicate hand-crafted scones, delectable finger sandwiches, and the tiniest desserts, everything about this trend screams 'posh'. This kind of tea party for a baby shower is relevant you can still throw a fantastic baby shower, even amid the pandemic by just inviting your closest friends and family and share a stylish, but safe way of celebrating the arrival of your new family member. 
Backyard Party 
Dedicate a secret private garden exclusively for yourself, your baby, and your closest family and friends. Tell people about the baby shower you'll be hosting to celebrate your growing baby. Your botanical baby shower will set the bar high with garden graphics and floral designs. Here are some helpful pointers to give you a great backyard theme result:
Turn a neutral space into a lush garden full of stunningly bold arrangements. You may decorate your botanical getaway with leafy plants and arranged greenery in planters, trays, and watering pots. 
Put white carnations and white blankets in baskets for centerpieces. 
Various meats, cheeses, and vegetables will complement this party perfectly. 
For a perfect ending to the baby shower theme, a strawberry shortcake naked cake is a delicious dessert that also works well for the setting.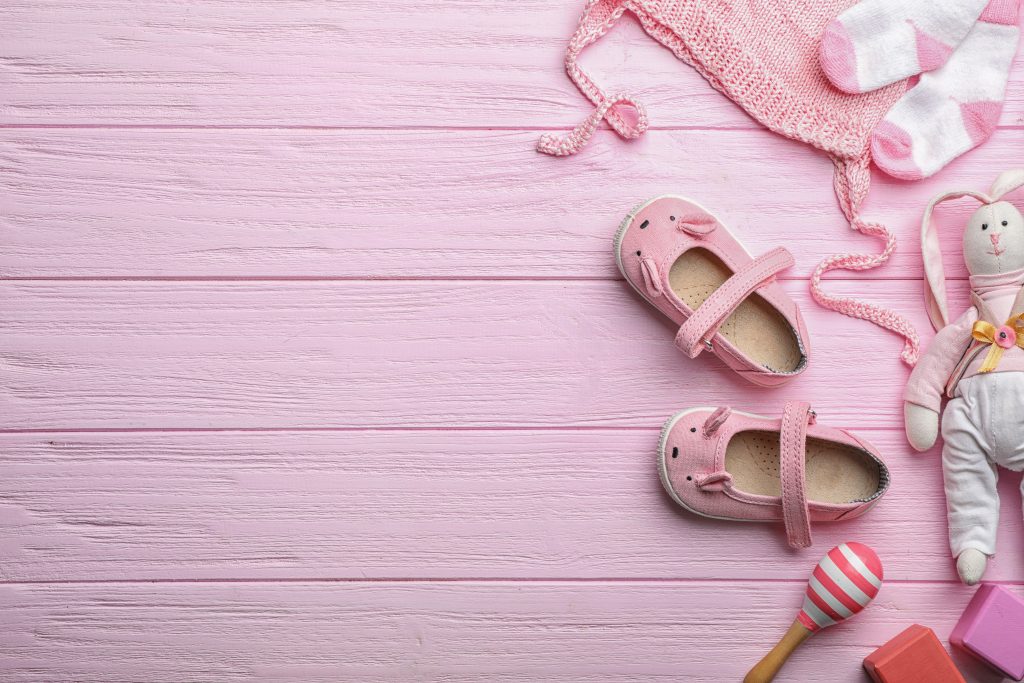 Unicorn
Put a new twist on your fairytale by throwing a unicorn baby shower party that'll be just as magical.  It's the perfect time to incorporate multiple shades of pastels into an explosion of color for a unicorn baby shower. Add pops of purple, pink, and green with sprinkles of gold if you want the party room to be full of pastels. You may also prepare some magical unicorn-inspired treats to make the party even more amazing!
Fairytale-inspired floral arrangements also make excellent use of these colors. Put together many paper 'pom poms' and attach a golden horn to look like unicorn heads for your DIY centerpieces. Decorations from the day's baby shower ideas will be complemented beautifully by the colorful cakes and pastries on your dessert table. 
Peter Pan And His Lost Boys
From a beloved classic children fairytale books, turn your baby shower into the magical word of Peter Pan and friends. Using fiction character as a main theme for parties for children and even for some adults isn't something new but it still brings the best fun to many people. 
You may draw your inspiration from this Lost Boys story. You can make a Peter Pan-themed baby shower with greenery, gold leaves, and a silhouette of Tinkerbell to give guests a feeling of flying. 
Succulents  
The succulent theme has been around for a while, and we're in love with how well it works for a baby shower. It's simple, easy on the eyes, and calmly relaxing thanks to its natural greens, light blues, and dusty purples. Bringing a new dimension to a room with tiny, live succulents in funky containers is a great way to make it pop. You could make some paper plants or yarn plants if you're crafty. 
Conclusion 
This list includes some of the most enjoyable and exciting baby shower themes that you can organize for yourself and your upcoming baby. Whatever the theme, the most important thing is to celebrate and be grateful for the birth of your precious one, an addition to the family.